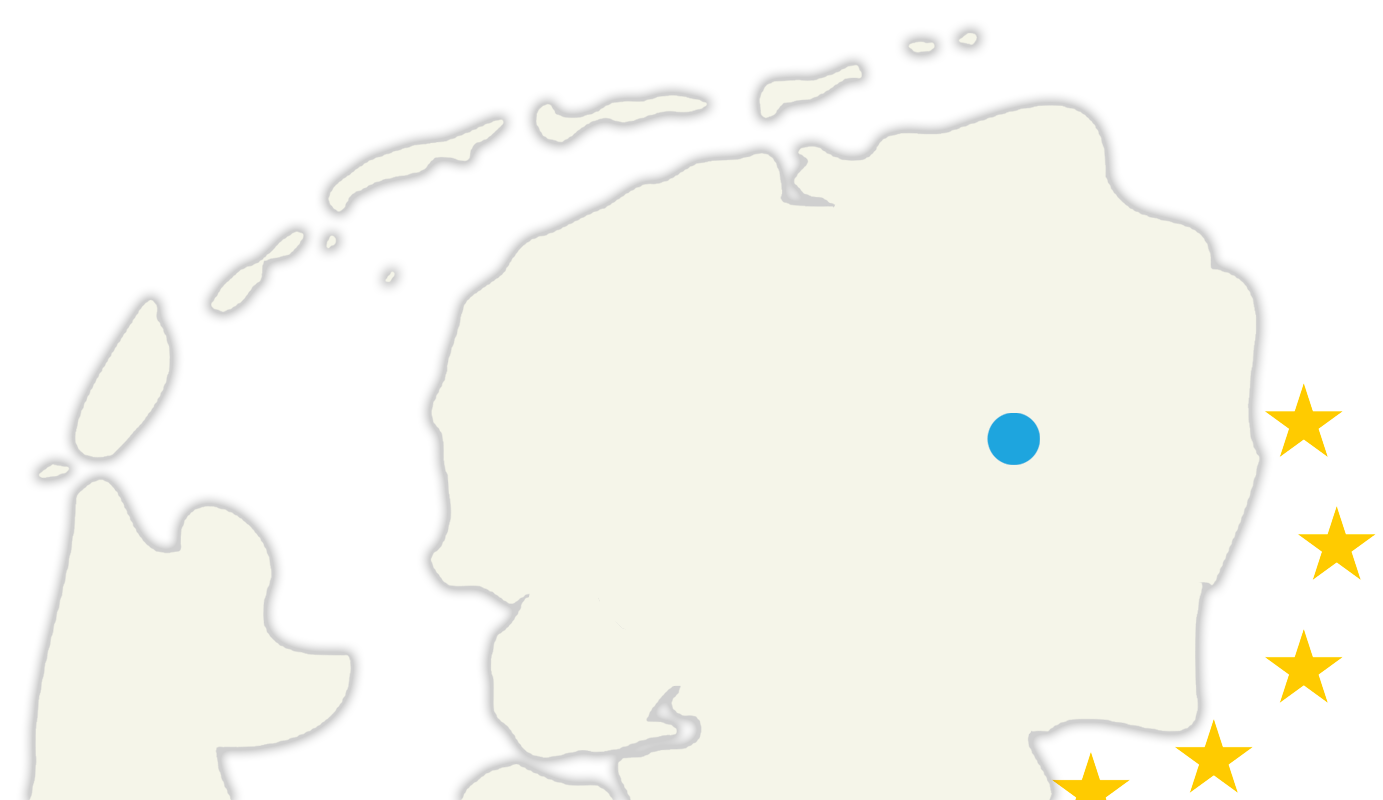 Let us introduce Assen
Assen is a pleasant medium-sized municipality with almost 70,000 inhabitants. It consists of the city of Assen and smaller villages. The city of Assen is also the capital of the province of Drenthe. Assen is well-known for the annual motorbike races at the TT Circuit, accounting for the arrival of more than 100,000 enthusiastic motor racing fans. The Cathedral of Speed puts Assen on the national and international map.
Assen borders on beautiful nature that continues in the residential areas. This is why Assen is a great place to live for families and a place where everybody can feel at home. It has all the amenities you would expect from a city, without the crowds and problems that you find in larger cities.
Assen is an ambitious city with an innovative and sustainable policy.
The city has modern business parks, where companies are given plenty of room to innovate.
More than 600 people are committed to the growth of Assen. Assen is an open and informal organisation that is close to citizens, entrepreneurs and partners.
We invest in the growth of our local economy by supporting innovation and entrepreneurship. Together with these entrepreneurs and (regional) partners we work on our local strengths and the challenges we experience. Two of the main industries in Assen are Energy and Health Care.

Assen in Europe
Assen is involved in several European projects, covering various themes and programs, these vary from healthcare to energy.
Strengthening social inclusion is widely used in Europe as a basis for combating complex problems such as loneliness. In this context, in 2019 Assen was given the opportunity to conduct research in the Interreg project I2I (From Isolation to Inclusion) together with European partners. Assen participates in this project with 11 partners from 7 different countries. (The Netherlands, Belgium, England, Germany, Denmark, Sweden and Norway).
Within the project we work with the so-called 'Quadruple helix'. This means that we always work together from four aspects. We make co-creation between government, research, business and end users.
The results of the I2I project in Assen are recorded in a final report, including our developed vision on playing, moving and meeting. This data is collected in a European context. In doing so, we contribute to effective working methods to tackle loneliness and inclusion in Europe.
Assen's ambitions
We have several ambitions for Assen. We want to make Assen more beautiful, stronger, healthier and future-proof. We don't do this alone, but together with residents, entrepreneurs and (regional) partners.
The energy transition has a high priority in the current coalition period. We are making Assen more sustainable. This way we are able to continue living, working and living happily now and in the future. We are taking the first steps by saving energy and generating energy sustainably. We are looking for other ways to heat our homes and buildings. We do this step by step.
We want to invest in what we are already strong in and develop where we can become distinctive. Our ambition is that in ten years' time we will have experienced a visible and measurable development. Together with entrepreneurs and our regional partners, we are working on a healthy and future-proof regional ecosystem of activity, jobs, innovation, earning capacity and employment.
Two examples of how we work on our ambitions
Energy hubs
The climate agreement calls for the development of Energy Hubs at nodes of energy infrastructure. Assen is located at such an energy node. Therefore, together with our energy sector, we are exploring the development of so-called Energy Hubs. These are hubs where storage, buffering, production and transport of different forms of renewable energy come together. The Energy Hubs Roadmap has been drawn up. In cooperation with companies from the energy cluster we explore the next steps.
Innovation hub: Techhub Assen
The TechHub Assen is the place where entrepreneurs, companies and institutions from the region meet to solve innovation issues together and in cooperation with knowledge institutions.
TechHub Assen is an initiative of the corporation 'Ondernemend Assen', the municipality of Assen, Drenthe College, Hanze University Groningen and Province of Drenthe.
The TechHub makes knowledge and expertise in the field of technology accessible. By stimulating and facilitating cooperation and meetings, the TechHub ensures that new, surprising connections are made. It is also a place where technical college, intermediate and secondary education is offered to train the technicians of tomorrow.
An innovation workshop with facilities for researchers, students and entrepreneurs to work together on innovative products is offered. We are also working on various projects. A good example is the project 'UV light against viruses in classrooms'. An innovative product developed jointly at the TechHub by entrepreneurs and knowledge institutions. This product cleans the air in a room of viruses and bacteria using UV light. This ensures a safe and virus-free indoor climate in classrooms and other indoor spaces.